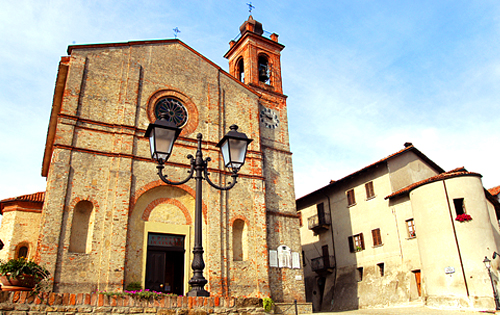 With Benevello we enter the territory of the Alta Langa, natural lookout point over the surrounding area: from here the gaze sweeps over the Alba plains and the soft profile of the Bassa Langa, until reaching the imposing chain of the Maritime Alps.
The historic centre of Benevello has its nucleus in the square, where the castle stands, probably erected around 1100 for surveillance over the road that leads from the Langhe to Alba.
Still today it is the fulcrum of the entire historical centre, along with the Parish church dedicated to San Pietro in Vincoli, which houses the large fresco depicting the Langa, a recent work by a painter from Lequio Berria, Luigi Carbone.

Theme of the stop: "The Langa wood"
Going up towards the highest hills of the Alta Langa the panorama reveals a covering of luxuriant woods, precious and untouched; the people of the Langa have strong ties with them, that has become indispensable by an ingenious, but simple lifestyle, that has become indissoluble thanks to the respect that they have for nature and its gifts.
The relationship is by now a familiar one, wood as a life companion: it was cradle, toy, work, greasy pole (an ancient game), and it was close to them in final farewell.
Download the map in pdf format or watch the video: